Vintage Ford Tractor Makeover
My husband Brian is an extremely creative person. He loves to come up with inventive ideas for just about anything and our vintage Ford tractor is no exception! See below for the amazing before-and-after of this tractor. Trust me you've never seen anything like it!
*This contains affiliate links which means I get a small commission if you make a purchase at no additional cost to you*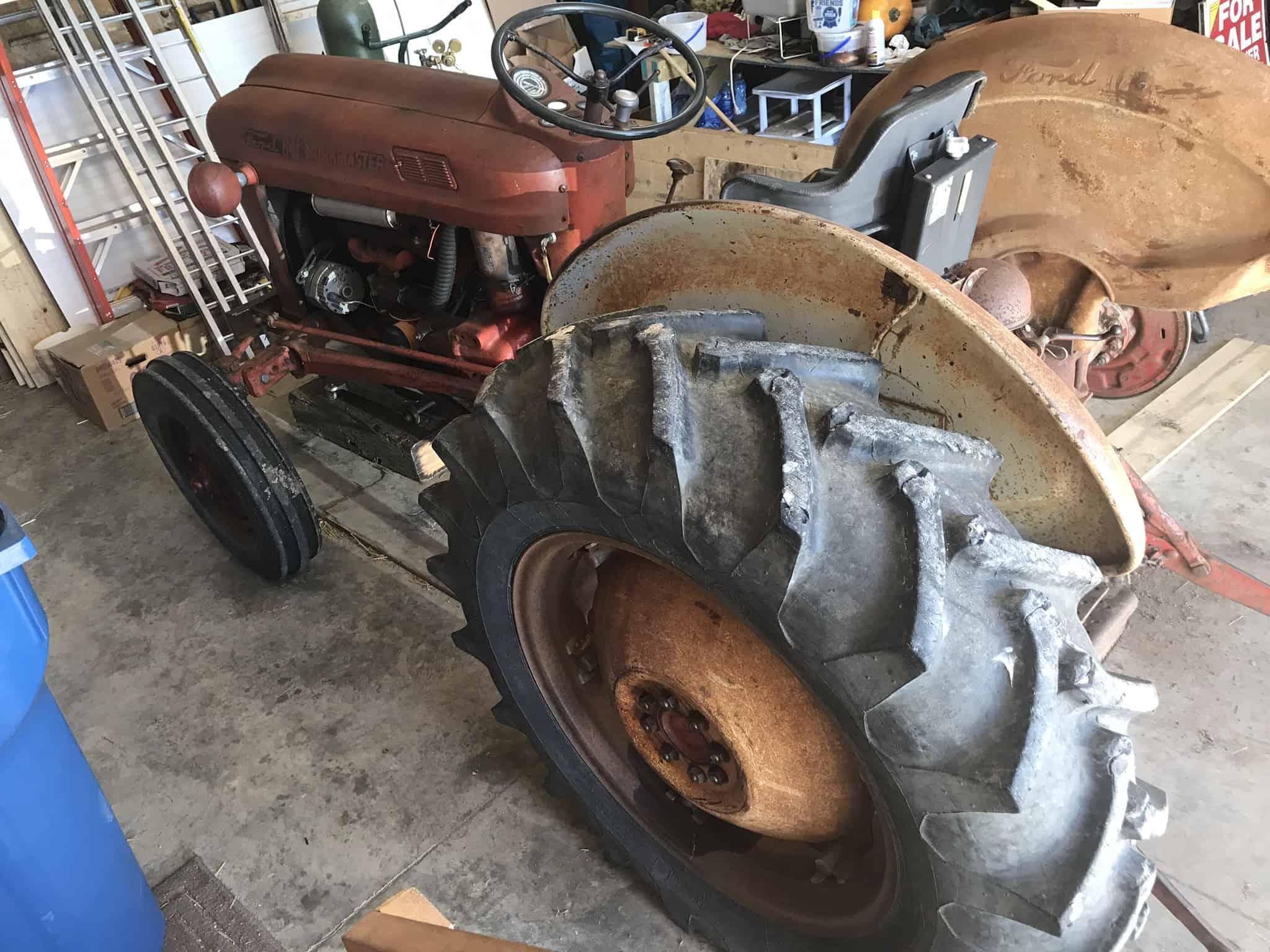 As you can see the tractor is pretty rust and greasy. My hubby wire brushed and degreased everything before priming. He likes to use Awesome degreaser.
Then he got it all cleaned up. Next was time to prime. He uses Rustoleum spray primer.
Here are some pictures of the in progress tractor.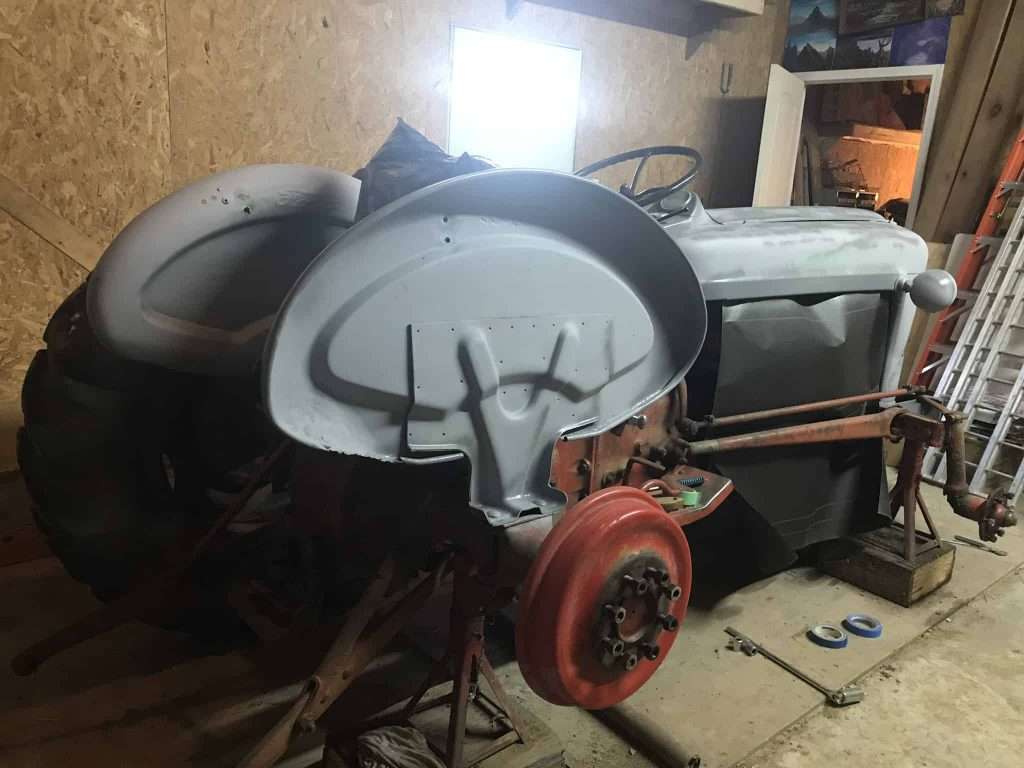 After priming it is time to paint. He used Rustoleum engine primer for the engine before painting that. Also, he likes to paint with Rustoleum spray paint (red, white, and blue).
We searched and searched for a place to get a new Logo and finally found one on ebay I think. He found the perfect blue seat at Rural King. He replaced One of the large tires for now and will replace the others as we can afford it.
Side note: He got all of this done and it was up and running for about a day! Now we're waiting on the carburetor to be rebuilt to get it going again.
Well, are you ready for the big reveal! Here comes, let me know what you think of this vintage Ford tractor makeover in the comments below!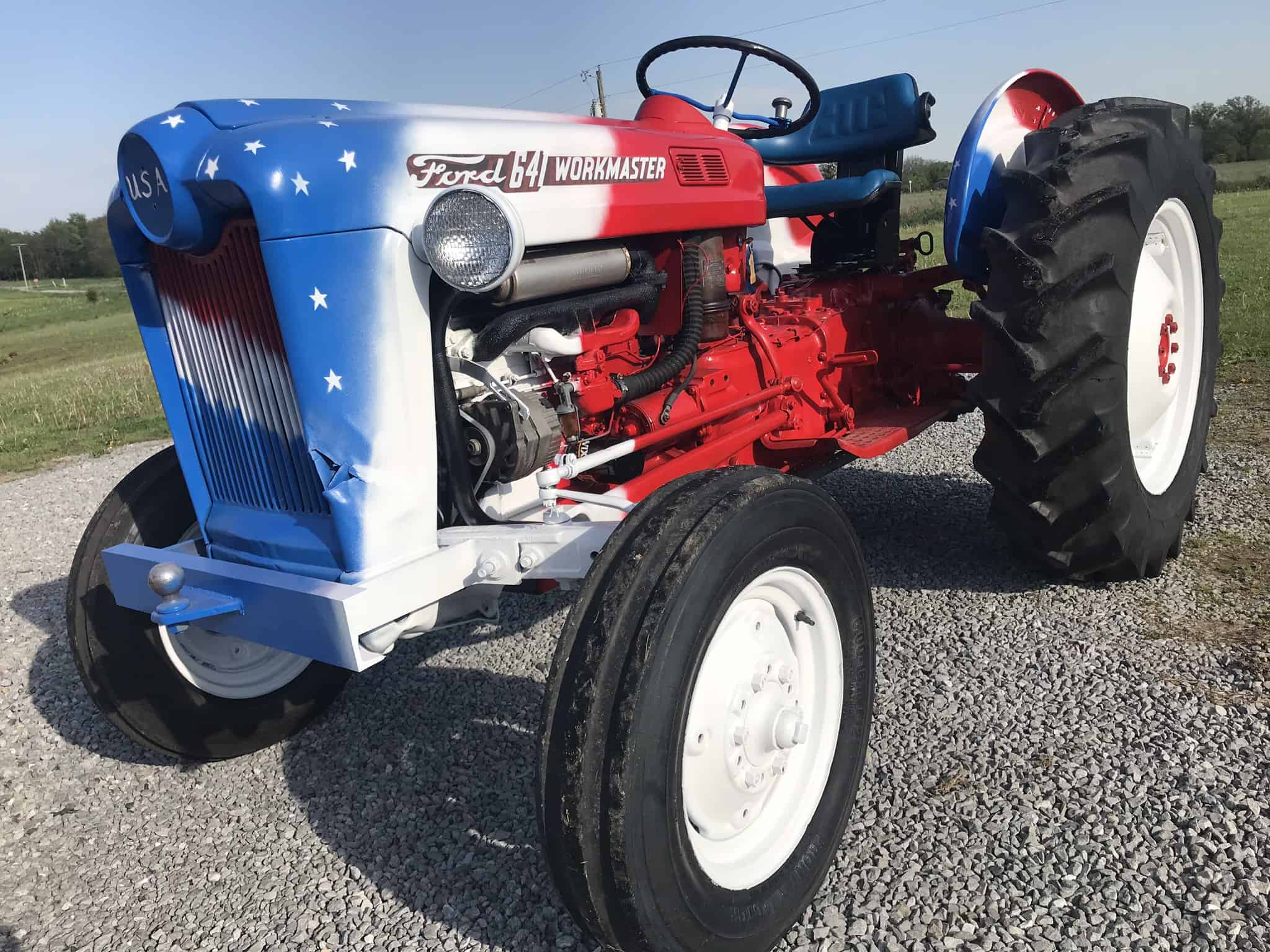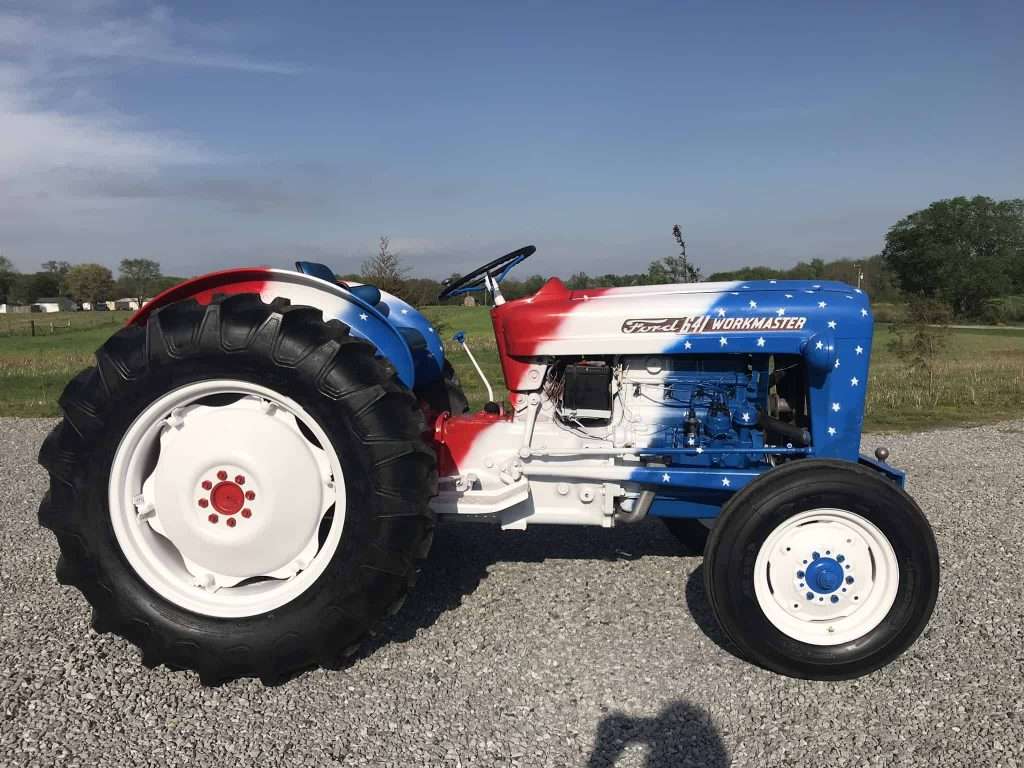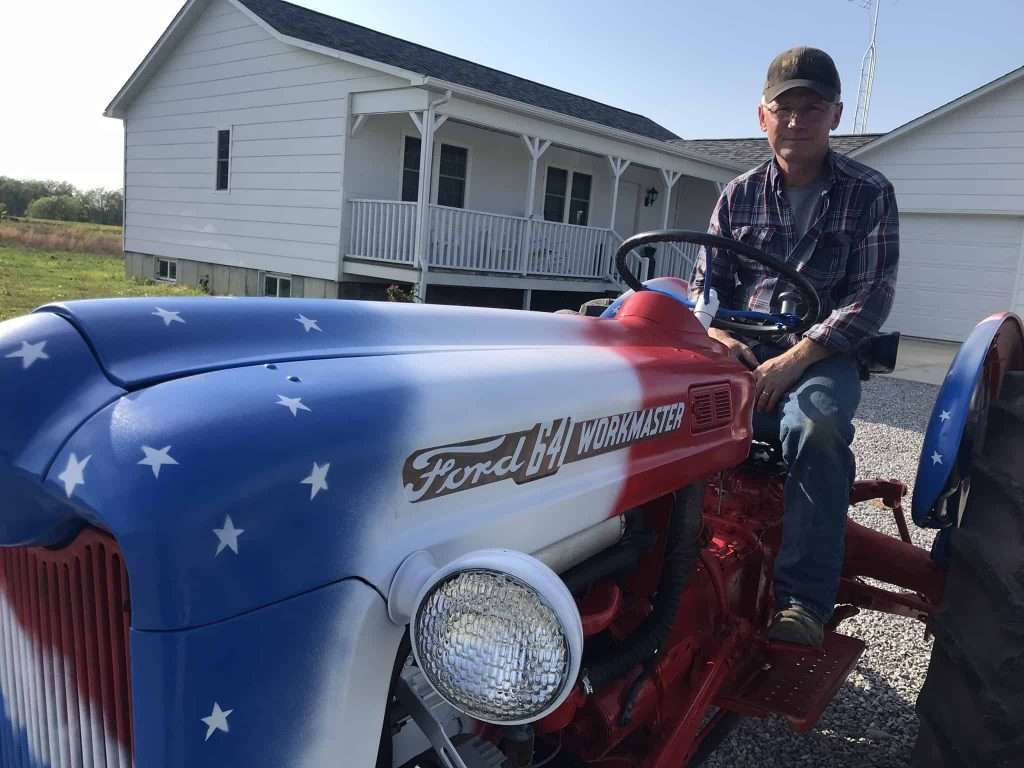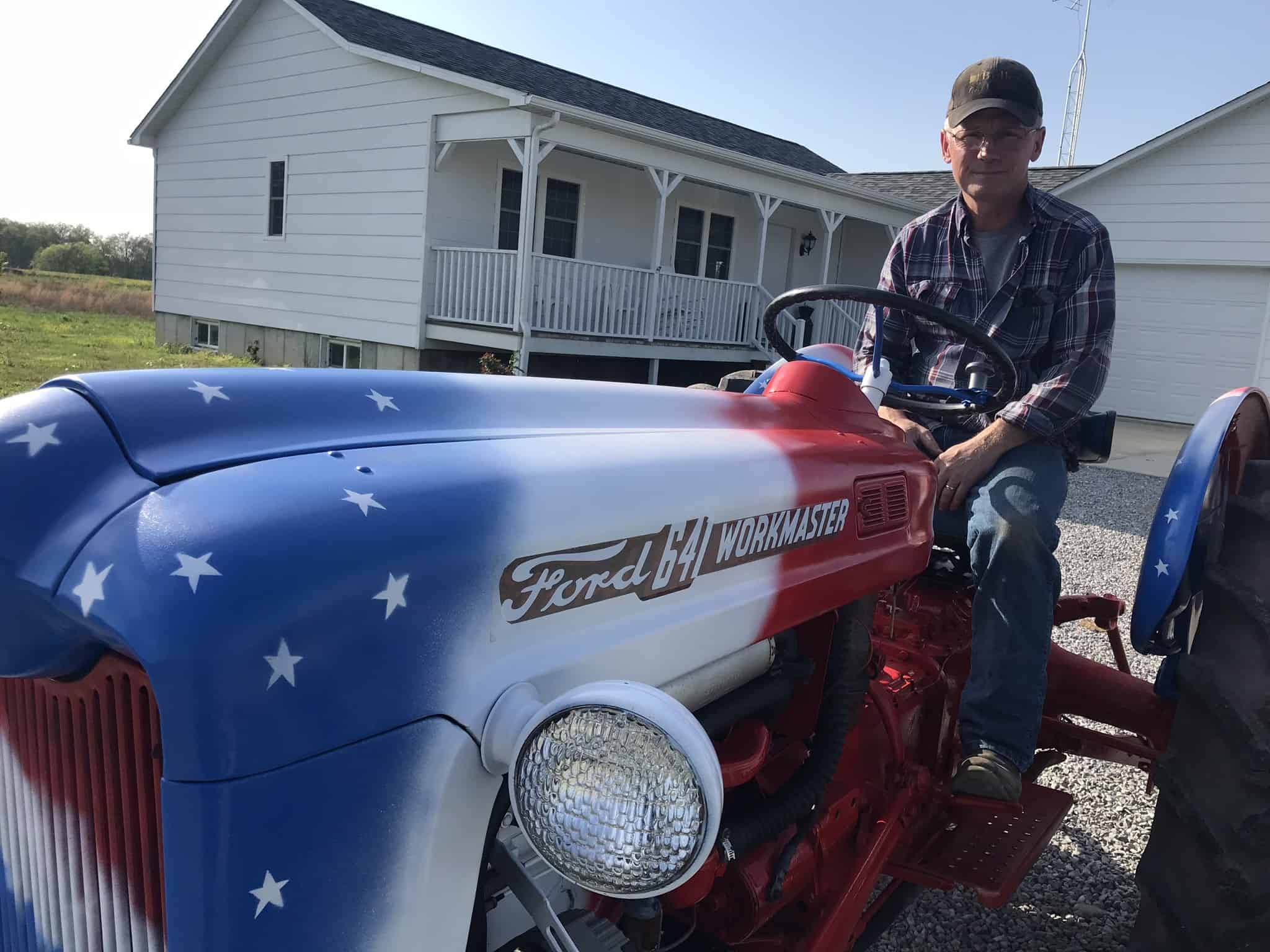 I call it the Patriotic tractor! Pretty cool, I had to get the pictures taken because this is probably the cleanest it's going to be lol! Let me know what you think about this tractor in the comments below!
Want to learn more about homesteading?
See my post Small Homesteading: The Beginner's Guide.