This post contains affiliate links, which means I receive a small commission, at no extra cost to you, if you make a purchase using this link.
The Best Canners for Pressure Canning
You've spent your time growing and harvesting your garden; now it's time to preserve your hard work by pressure canning.
When it comes to pressure canning, there are several canners to choose from, and it can be overwhelming. This post will help you decide which one to choose. I only recommend products that I love and use.
What is Pressure Canning?
Pressure canning is the use of a pressure canner to preserve low acid foods such as vegetables and meat. Higher acid vegetables do not require pressure canning
Using a pressure canner to preserve food is NOT the same thing as using a pressure cooker to cook food quickly. Therefore, pressure canners are made with the capacity to heat at the right temperature and pressure for whatever food you are preserving.
Why Mess with Canning?
Canning is the best way to preserve your produce to enjoy over the winter.
Pressure canning does take some time but is so worth it! If you have the right tools, it goes fairly smoothly. I started canning honestly to save money. Being on a tight budget, we didn't have a lot of money, but we had time to invest. Growing things allowed us to save a lot on our grocery bills. Also, we kept the canning costs down because family members who didn't garden and preserve anymore but had in the past, had all these canning jars just laying around. They gave them to me as well as an ancient, I mean ancient, pressure canner. I should try to find the owner's manual, but I have no idea where it is now. Pretty sure it was from the 1950s.
I am so thankful for them blessing me with these supplies because, to be honest buying all new jars along with a canner can get expensive to begin with (but well worth the investment). If you have family members that used to preserve but don't anymore, see if they have any supplies you might be able to use to get started.
Pressure Canners Review
Now for the big item…the pressure canner! I will show you two options.
The one my family used for 60 years thereabouts is very similar to the one I will show you. This one is newer, so it has the more modern safety feature of venting without having to do it manually like my old one. The advantage of this particular canner is that it holds a lot of pint jars on two levels. It is heavy duty and the nice thing is it doesn't have a rubber gasket that needs to be replaced.
All pressure canners need supervision for safety.
This is the priciest option but like I said it lasted in my family for 60 years. It's a very heavy-duty canner which is probably why it lasted so long! The All American 21-1/2 quart pressure canner.
The next two that I use are pretty similar. They both have a rubber gasket that after a few years of use will need to be replaced. This brand is less expensive and is ok on smooth stovetops. The reason these are ok for smooth stovetops is that they are thinner and lighter. Therefore, they will need to be replaced sooner. The Presto 23-Quart Pressure Canner.
The next one is a little smaller but also the same brand. Also says it's ok for smooth stovetops. The Presto 16-Quart Pressure Canner.
Common Questions/FAQ About Pressure Canning
What is the difference between pressure canning and pressure cooking?
Pressure canning is the process of canning food in jars. These are heavy duty and able to handle the amount of heat and pressure required to safely preserve food.
Pressure cooking is the process of cooking food quickly under pressure. While some pressure canners can also be pressure cookers, a pressure cooker can never be a pressure canner.
Is pressure canning safe?
Pressure canners nowadays are pretty safe with safety pressure relief valves. However, since you are building up the pressure, they should always be supervised. It's not a set-it-and-forget-it type thing.
What foods need pressure canned?
Any meat or low acid vegetables need to be pressure canned.
The Last Thing You Need to Know about Pressure Canners
Pressure canners are great, just make sure whichever one you purchase works with your particular stove. Always supervise your canner.
Want to know more about canning in general? See this post.
What do you think of these canners? Is there something else you use? Leave a comment below and share if you enjoyed.
LOVE HOT SAUCE?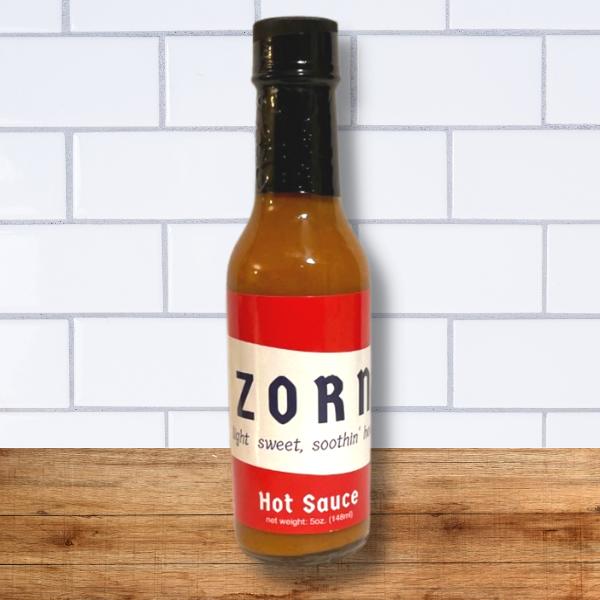 ZORN Hot Sauce, Gourmet Hot Sauce with Carolina Reaper Peppers, Lightly Sweet, Soothin' Heat Awesome Flavor Experience in a Bottle, 5 oz.