Plan Your Life Like a Boss! Planner BUNDLE
Customize your own planner with over 100 pages to choose from!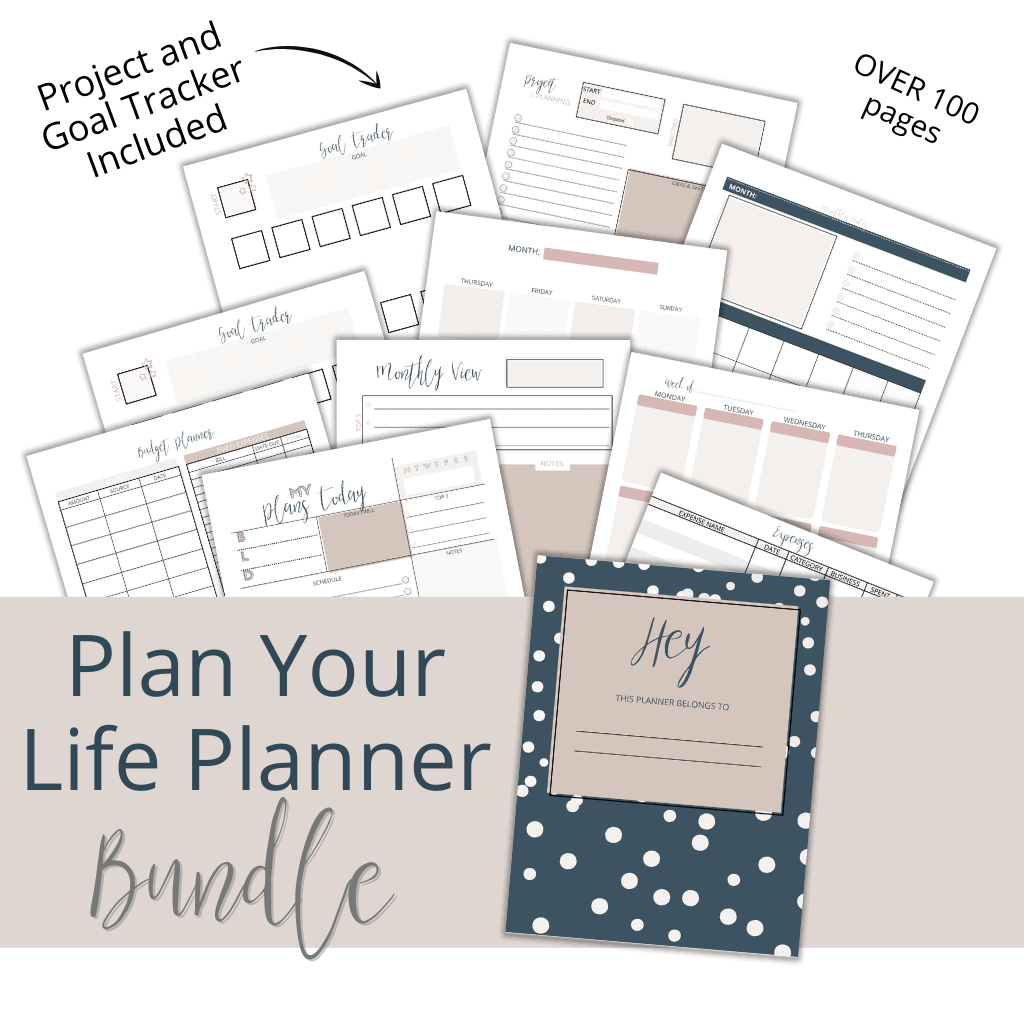 Plan Your Life Like A Boss! Printable Planner Bundle
$37 Value
**BONUS 4 Sticker Pages
$10 Value
If you answered NO to any of these questions, the Plan Your Life Planner Bundle can help you!
Get The Plan Your Life Printable Planner BUNDLE to Customize Your Planner to Meet Your Needs!
About The Creator
Hi! I'm Rachelle and I've always loved planners and organizers!
My favorite planners are ones that I can pick and choose which pages work for my needs.
I love creating new things to help my life run smoother.
Customize your own planner with all these printable planner pages with a fun vibe!
PLUS GET AN EXTRA SPECIAL BONUS
Printable Sticker Pages – 100+ Stickers
A $10 Value
Wow! This is AMAZING! All the pages I could need for my custom planner binder. You won't be disappointed!
-Brianna B.-